Brent C. Elder, a doctoral student in special education in the School of Education, has been accepted into the Fulbright Scholar Program in Kenya for 2015-16. Elder will spend eight months conducting doctoral research in rural western Kenya, culminating in the completion of his dissertation.
The Fulbright U.S. Student Program provides grants for individually designed study/research projects or for English Teaching Assistant Programs in a participating country outside the United States.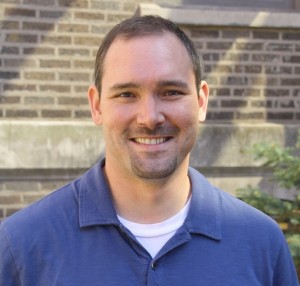 Elder proposes to work with multiple local school communities to identify and outline a plan of action for implementation of inclusive education strategies. He will facilitate inclusion committees at each school site comprised of primary education teachers, head teachers, parents of children with and without disabilities, community members with and without disabilities, and students with and without disabilities. Their input, combined with classroom visits and other interviews will guide the direction of inclusive practices.
"I am humbled and honored to be chosen as a Fulbright scholar," Elder says. "Without the urging and support of the School of Education and College of Law faculty, I would not have thought of applying. Now I get to do the research I love to do, with incredible people in Kenya."
Elder's research will include school observations, semi-structured interviews with participants and collaborative monitoring and adjustment of inclusive school plans. Throughout the project, Elder plans will visit a local university for up to a week at a time to assist in the development of an inclusive education methods course with teacher education faculty.
Elder is a doctoral student with certificates of advanced study in disability studies and leadership in international and nongovernmental organizations. He is engaged in ongoing critical disability studies research focused on the intersections of disability, poverty and education in post-colonial Kenya.
Source: http://news.syr.edu/students-selected-for-fulbright-program-scholarships-76511/